Data Integration Benefits Of VoIP Essential For Every Business
Posted by
Spencer Pous
| March 1, 2018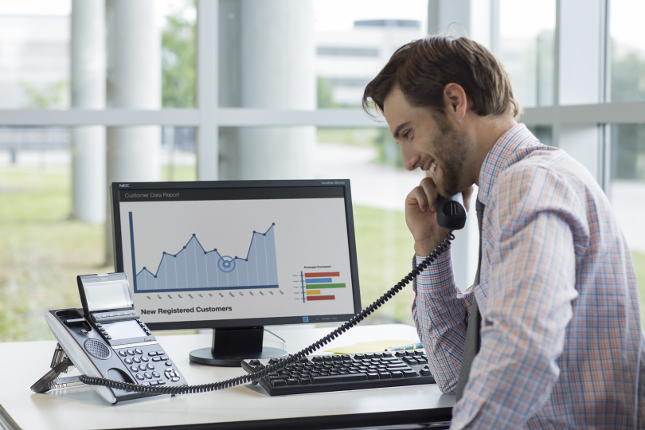 Looking for a suitable way to streamline operations and customer/client satisfaction and also accelerate business growth? Data integration or switching to a hosted VoIP service is all you need to get started and supercharge your business in ways you never imagined.
Below are some of the data integration benefits of VoIP that could help business owners achieve their goals with much ease:
Improves Teamwork
Getting your entire employee to work and get along with one another can sometimes be difficult. However, with data integration every useful piece of information is synchronized across all platforms, making it easier for all staff to have access to the same data in real-time. This also makes your workers more collaborative and thus creates a far more efficient team people can trust.
Smooths Workflow
It's easier to get into the flow of things when everyone is on the same page. Otherwise, you risk wasting time, losing profits, and doing other things that could potentially hurt your business reputation. VoIP simply opens doors to avenues many thought were impossible—mobile apps can now be forwarded, urgent requests are no longer ignored and so on. In consequence, this immense transition improves workflow around the workplace to a whole new level.
Enhances Customer Satisfaction
People everywhere enjoy talking to another human being more than talking to an automated machine. When data is synchronized across all platforms in the workplace, it's easier for workers to find and retrieve all their customer's information in real-time. In other words, allowing staff to find and retrieve data in a heartbeat plays a significant role in streamlining the relationship building process.
In summary, the key to unlocking the benefits of customer satisfaction and business productivity is through data integration with a hosted service like VoIP. Business phone systems (VOIP) make it easier to streamline client emails, cloud backup, CRM, workforce management, HR apps and much more.
At SJP Network Solutions, we can help you integrate your workplace and communication platforms with a seamless VoIP service, sure to smooth operations between workers and customers as well as help in achieving business goals. Contact us today for further questions or schedule an appointment, and we'd be happy to assist you with anything.
---