11 Top Tips To Prevent A Ransomware Attack
Posted by
Darrell Karp
| February 20, 2018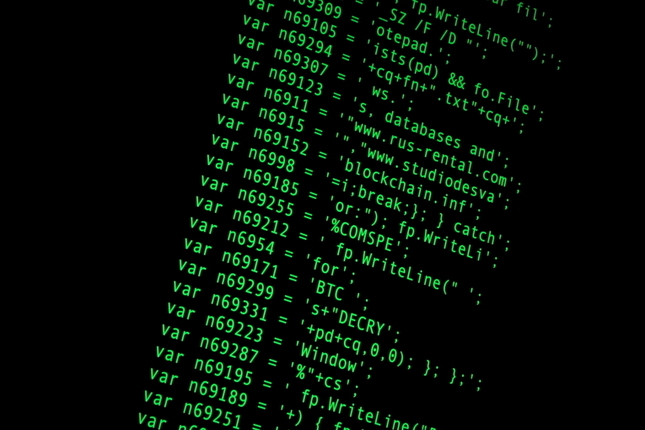 Ransomware has in recent years become one of the biggest security threats on the internet. You could turn on your computer one morning and find a message informing you that your computer has been locked and you have to pay a certain amount of money to get the decryption key. It is criminal and quite worrisome to those who understand the security threats it poses.
Large organizations have had to pay colossal sums to recover their data after their systems were infected. But remember that ransomware criminals also target individuals.
So, are there measures you can take to keep yourself protected from ransomware attacks? Whether you are a business or individual, there are steps you can take to remain protected from such security threats.
1. Backup your valuable data and never have it only on your computer. Back it up on an external hard drive and in the cloud, on Google Drive, one drive, Dropbox, etc. Ensure the cloud storage application on your PC is not turned on by default. Turn it on yourself each day, sync, and then turn it off.
2. Make sure the software on your computer, including the operating system, is up to date and has the latest security updates.
3. Do not use the administrator account on your computer for daily use. Use a guest account with limited privileges.
4. In the Microsoft office suite, turn off macros.
5. Remove the following plug-ins from your browser: Adobe Reader, Adobe Flash, Silverlight, and Java. If you have to use any of these plug-ins, set the browser to request permission to run them.
6. Adjust your browser's privacy settings and security settings for increased protection.
7. Remove all outdated add-ons and plug-ins from your browser.
8. Use ad blockers.
9. Never open spam emails, click on links in them or download attachments from them.
10. Use paid antivirus software like the Webroot antivirus that is reliable, has a real-time scanner, and updates automatically.
11. Have a traffic filtering solution that can provide anti-ransomware protection that is proactive.
The above steps will keep your computer safe from ransomware attacks. But if you take your online security very seriously, talk to a professional IT company or tech support for assistance.
At SJP Network Solutions IT Support we can provide you with all the solutions you need for all your computer, IT, and online related issues. Contact us and chat with one of our experts about your cybersecurity needs.